How to suggest a fronton?
To add a fronton on Frontons.net, and so enhance the database*, specify the geographical location of the fronton and attach some pictures.
First of all, take time to verify that the fronton is not already listed on the website doing an address research or seeing the world map.
To ensure good quality of information presented on Frontons.net, all suggestions of fronton will be studied by moderators before being published on the website.
Location of the fronton
First step: Enter address of the fronton. Then click "Search"
Search
Second step: Move fronton's icon using the mouse. Don't hesitate to zoom in to get the most accurate location possible
Photos of the fronton
You can add up to a maximum of 6 phots for a fronton. Only files in JPEG format weighing less than 6MB are accepted.
Category of the fronton
About you
Everything you share with us remains strictly confidential and will under no circumstance be shared, sold, rented to third parties. This information will never be used for any reason other than its intended use.
See also: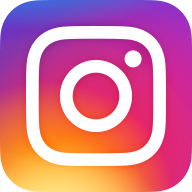 @FRONTONS_NET